Meet the Conference Faculty for SEAK's Workers' Compensation and Occupational Medicine Conference
One of the things that distinguishes SEAK's Workers' Compensation and Occupational Medicine is the superb quality of our presentations.  We utilize national thought leaders who are experienced presenters.  Potential presenters with a hidden agenda or something to sell are excluded from consideration.




2018 Faculty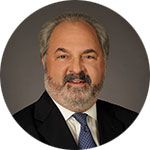 Kyle Babick, PhD is a clinical and rehabilitation psychologist in Dallas, Texas. He earned his doctorate in clinical psychology from the University of Texas Southwestern Medical Center at Dallas. For 30 years, Dr. Babick has maintained a private practice in adult clinical and rehabilitation psychology, with a primary emphasis on assessment and treatment of psychological issues affecting physical injury, disability, chronic pain, and surgery. He has also served as director of psychological/behavioral services for several work hardening and chronic pain programs, and is currently Clinical Director for PsychGroup, a nationwide network of behavioral health providers treating injured workers. Over the last 25 years he has served on numerous advisory committees at the Texas Workers' Compensation Commission and Department of Insurance Division of Workers Compensation. His practical orientation and ability to translate psychological concepts into everyday applications has led to frequent requests for educational seminars to insurance carriers, healthcare providers, and rehabilitation consultants on mental and behavioral health issues in the workers' compensation system.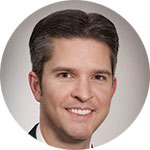 Stephen S. Bloomburg, Esq. is a Principal in the workers' compensation department of Post & Schell, P.C. in the Firm's Pittsburgh office. He received his BA from the University of Pittsburgh and his JD from the University of Pittsburgh School of Law. Attorney Bloomburg represents employers, insurance carriers and third-party administrators throughout the Commonwealth of Pennsylvania. He also specializes in representing the airline industry, including the representation of national and regional airline carriers, aircraft and avionics manufacturers and businesses servicing the inflight and ground operations of the airline industry. He has lectured for both the National Business Institute and the Pennsylvania Bar Institute on workers' compensation issues.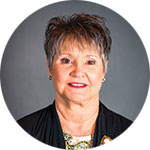 Debra Bush, RN, COHN-S/CM, FAAOHN has had extensive experience as a certified occupational health nurse and case manager. She is the Health and Safety Manager for Baxter Healthcare's US Supply Chain Division where she is responsible for the case management of all workers' compensation and illnesses for the DOT drivers, and a strong return to work program for all workers' compensation cases. She previously was a certified occupational health nurse/case manager for HCA Company Care. She is a fellow of the AAOHN and vice president of the Florida State Association of Occupational Health Nurses.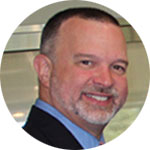 Stuart Colburn, Esq. is a shareholder and workers' compensation trial attorney in the Austin office of Downs Stanford. He is board certified in workers' compensation by the Texas Board of Legal Specialization. Atty. Colburn routinely handles workers' compensation, non-subscriber, subrogation, and bad faith litigation. Mr. Colburn is the current Course Director of the State Bar of Texas Advanced Workers' Compensation Seminar and the Texas Workers' Compensation Forum. He is the only Texas attorney serving on the LexisNexis Advisory Board and blogs weekly on workers' compensation issues. He is extremely active in the education of both adjusters and employers and is certified by the Texas Department of Insurance as a continuing education provider. A sought-after speaker, Mr. Colburn has delivered more than five hundred speeches regarding workers' compensation around the country.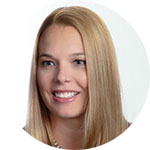 Tressi L. Cordaro, Esq. is a Principal in the Washington, D.C. Region office of Jackson Lewis PC. She is Co-Leader of the firm's Workplace Safety & Health Practice Group. Ms. Cordaro advises and represents employers on occupational safety and health matters before federal and state OSHA enforcement agencies. She has advised employers faced with willful and serious citations as the result of catastrophic events and fatalities, including citations involving multi-million dollar penalties. Ms. Cordaro's approach to representing an employer cited by OSHA is to seek an efficient resolution of contested citations, reserving litigation as the option if the client's business objectives cannot otherwise be achieved. As a result, she has secured OSHA withdrawals of citations without the need for litigation. Prior to a career in private practice, Ms. Cordaro worked for the U.S. Occupational Safety and Health Administration (OSHA) developing standards and interpretation letters and the U.S. Occupational Safety and Health Review Commission (OSHRC) where she was the Chairman's chief legal counsel, a role in which she analyzed all cases presented to the OSHRC. Ms. Cordaro is also one of the editors of the OSHA Law Blog (www.oshalawblog.com) which was recently nominated for The Expert Institute's Best Legal Blog Contest.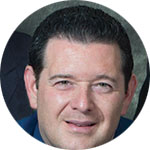 Frank Corrigan, MD is an orthopedic surgeon at the Orthopedic Institute of New Jersey who specializes in hand and upper extremity conditions. Dr. Corrigan is Board Certified by the American Board of Orthopedic Surgery. He has also achieved additional qualification by obtaining the Subspecialty Certificate in Surgery of the Hand. He is a member of the American Academy of Orthopedic Surgeons as well as the American Society for Surgery of the Hand. Dr. Corrigan manages all aspects of Hand and Upper Extremity care, including those problems that require surgery, but also those that do not. He is a firm believer of exhausting all other treatment options before considering surgery. Dr. Corrigan's training includes a surgical internship at the Mayo Clinic in Rochester, MN, orthopedic residency at St. Louis Medical Center, and a hand and upper extremity fellowship at the University of Chicago Hospital Pritzker School of Medicine.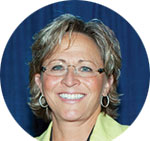 Sheila Denman, MA, MS, PT is the Senior Vice President for ATI Worksite Solutions, a national provider of Onsite Early Intervention and Occupational programs. Since 1992, Ms. Denman has specialized in all elements of industrial injury prevention and early intervention as well as ergonomic consulting. Ms. Denman has developed and implemented fully integrated onsite occupational medicine programs, strongly focused on early detection, intervention and resolution utilizing "tools" available through first aid. In June of 2017 Ms. Denman was awarded an Honorary Membership in the NATA! Honorary Membership is granted to professionals who have displayed a strong devotion to sports medicine, athlete care and the athletic training profession. Ms. Denman is a dynamic speaker and presents frequently on the national level.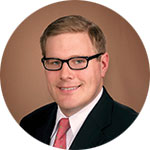 Nicholas Dibble, Esq. is a workers' compensation trial attorney in Mount Laurel, New Jersey. He focuses his practice in the representation of employers, self-insureds, and insurance carriers in workers' compensation defense matter. Atty. Dibble received his BA from Haverford College and his JD from Rutgers University School of Law. Attorney Dibble has written and lectured extensively on workers' compensation issues. He is a recurring columnist on workers' compensation issue for WC Magazine.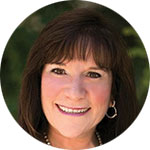 Marlene Dines is the national integrated disability management leader for Kaiser Permanente where the IDM program has been developed to prevent/manage work absence and lost time due to employee injury or illness due to occupational incidents or personal health issues. Ms. Dines received her BS from Russel Sage College in Troy, NY and her MS in vocational rehabilitation counseling from San Francisco State University. She is a certified professional in disability management (CPDM) and a certified rehabilitation counselor (CRC). Ms. Dines has wide experience in Integrated Disability Management and has lectured on this topic.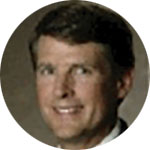 Thomas Eden III, Esq. is a partner at the law firm of Constangy, Brooks, Smith and Prophete in Opelika, Alabama and West Point, Georgia. Tommy's law practice is principally in the areas of Management Labor and Employment Law; Drug Testing Law (DOT Regulated and Non-Regulated) throughout the United States. He prepares legally complaint state specific drug free workplace policies for firm clients in all 30 of the firm's offices as well as DOT policies for all modes with uniquely developed forms toolkits. Tommy has performed positive drug test disqualification due diligence evaluations for self-insured workers compensation funds, he is trainer for the Substance Abuse Professional Administrators Association (SAPAA) and a frequently speaker and webinar guest on a host of cutting edge drug testing topics. 
Ian Blair Fries, MD is a graduate of Columbia College and Columbia College of Physician & Surgeons. He was a surgical intern at New York Hospital Cornell Medical Center, completed orthopedic surgery residency at Hospital for Special Surgery, and had a hand fellowship with Dr. H. Kirk Watson. He is board certified in orthopedic surgery. He was a Major in the United States Air Force Medical Corps, serving as an orthopedic surgeon, flight surgeon, and Consultant to the Surgeon General. He served as Chairman of the Orthopedic Department at the Medical Center of Ocean County for eleven years. His current practice is devoted to evaluating patients whose injuries involve them in workers' compensation and legal matters. He consults with attorneys, insurance companies, is a Referee for the US Department of Labor, and assists Attorney General Departments. He is a frequent speaker and serves as annual faculty for AAOS Workers Compensation and Occupational Orthopedics Courses. He is the author of the Causation Examination Chapter in the AMA Guides to the Evaluation of Disease and Injury Causation, 2nd Edition 2013. A FAA Senior HIMS Aviation Medical Examiner, MRO, and SAP, he is an ATP rated pilot.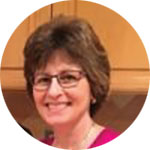 Jill Galper, PT, M.Ed. is VP of clinical program development at IMX. Ms. Galper received her BS in Physical Therapy, from the University of Pittsburgh and her Master's Degree in exercise physiology from Temple University. Ms. Galper oversees the clinical aspects of the IMX national Functional Capacity Evaluation Testing Program. She performs Job Analyses, Ergonomic Assessments and performs FCEs throughout the states of DE, NJ and PA. She provides injury prevention training programs to local employers. Ms. Galper is a member of the American Physical Therapy Association. She is currently participating in the revision of the APTA's Guidelines for Evaluating Functional Capacity. Ms. Galper is Co-author and Co-editor of "Guide to the Evaluation of Functional Ability"-Published by AMA Press in 2009. She wrote, "Physical Therapy treatment and the Impact of Behavioral Health Concerns" in Behavioral Health Disability. Ms. Galper is a guest lecturer for the physical therapy program at Rutgers University.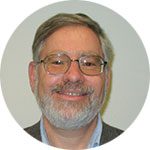 Ron Goetzel, PhD is Senior Scientist and Director of the Institute for Health and Productivity Studies (IHPS) at the Johns Hopkins Bloomberg School of Public Health and Vice President of Consulting and Applied Research for IBM Watson Health. The mission of the IHPS is to bridge the gap between academia, the business community, and the healthcare policy world – bringing academic resources into policy debates and day-to-day business decisions, and bringing health and productivity management issues into academia. Before moving to Johns Hopkins University, Dr. Goetzel was on the faculty at Emory and Cornell Universities. Dr. Goetzel is responsible for leading innovative projects for healthcare purchaser, managed care, government, and pharmaceutical clients interested in conducting cutting-edge research focused on the relationship between health and well-being, medical costs, and work-related productivity. He is an internationally recognized and widely published expert in health and productivity management (HPM), return-on-investment (ROI), program evaluation, and outcomes research. Dr. Goetzel has published well over 200 peer-reviewed articles and book chapters and frequently presents at international business and scientific forums.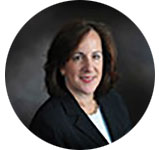 Natalie P. Hartenbaum, MD, MPH, FACOEM is President and Chief Medical Officer of OccuMedix, Inc, an occupational medicine consulting firm located in Dresher, PA. She is the editor of The DOT Medical Examination: A Guide to Commercial Driver Medical Certification, now in its sixth edition and CDME Review, a quarterly newsletter for commercial driver medical examiners. She is the course director for ACOEM's National Registry of Certified Medical Examiner training program. She has published and lectured nationally on various issues of fitness evaluations in the workplace. Dr. Hartenbaum is on both the clinical and teaching faculty of the University of Pennsylvania and also serves as the Medical Director for several companies. Dr. Hartenbaum is certified by the American Board of Internal Medicine and the American Board of Preventive Medicine in Occupational Medicine and has a Master's of Public Health in Occupational Medicine. She has extensive experience in the clinical, corporate, and academic settings and is a nationally recognized expert in occupational fitness for duty with a special focus on transportation.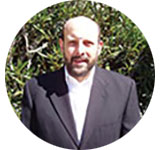 Mark H. Hyman, MD, FACP, FIAIME is an internist with more than 25 years of experience in medical-legal evaluations and is head of HymanHealth, which is located in Los Angeles, California. A nationally recognized disability expert, Dr. Hyman provides medical-legal evaluations spanning the continuum of internal medicine for a wide variety of legal and insurance organizations. He has evaluated thousands of workers' compensation patients around the country – from NFL players to everyday workers – providing credible and thorough diagnoses, depositions and documentation, often using the state-of-science technology found in his office. Dr. Hyman is a chapter author and editor for numerous American Medical Association (AMA) books including: A Physician's Guide to Return to Work, Guides to Disease and Injury Causation, Guides to Functional Capacity Evaluations, Guides Transition Book, Guides to Navigating Disability Benefit Systems, Guides 6th edition and accompanying Internal Medicine Workbook. Dr. Hyman has received acclaim for his contributions to the medical world. In 2009, WebMD selected Dr. Hyman for its annual "Health Heroes" award. In addition, the City of Los Angeles recognized his involvement with the LA Police Department related to developing police arrest procedures.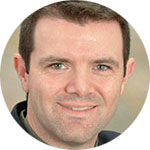 Thomas Johnson is Vice President for Genex Services' Independent Medical Examination (IME) division. With a B.S. in mechanical engineering and an MBA from the University of Oxford, Mr. Johnson has worked in various senior leadership roles in the medical consulting industry for over 15 years. Based near Raleigh, NC, he practices system design throughout his personal and professional life, including the IME arena. Also a public speaker and writer, Mr. Johnson's work has appeared in WorkCompWire and the PRIMA Podcast.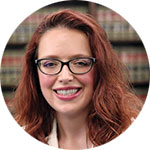 Sarah Leatherman, Esq. is the Unit Coordinator of the Workers' Compensation Fraud Unit in the Health Care Fraud Section of the Ohio Attorney General's Office. She has been an attorney in the unit since 2010, prosecuting workers' compensation fraud committed by claimants, employers, and health care providers in the state of Ohio. Prior to that, Attorney Leatherman spent two years in the Criminal Justice Section of the Ohio Attorney General's Office where she litigated federal habeas corpus petitions. She earned her B.A. at the Ohio State University and her J.D. from Capital University Law School.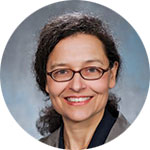 Janet Limke, MD is the Medical Director of the Spine Center at the Center for Orthopedics, Spine and Sports Medicine of South Shore Health System in Hingham, Massachusetts. She received her MD from the University of Cincinnati and completed residency at Tufts New England Medical Center. Dr. Limke is board certified in Physical Medical and Rehabilitation and is a Clinical Instructor of PM&R, Spaulding Rehabilitation, Harvard University. Dr. Limke has written and lectured extensively on back pain and functional restoration.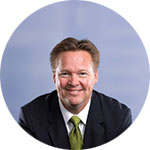 Kevin Luther, Esq. is a shareholder and trial attorney in the law firm Heyl Royster. He concentrates his practice in the areas of workers' compensation, employment and labor law, and employer liability. He supervises the Workers' Compensation and Employment & Labor Practices in the firm's Rockford and Chicago offices. He is a past chair of the firm's statewide Workers' Compensation Practice. Atty. Luther has represented numerous employers before the Illinois Human Rights Commission and has arbitrated hundreds of workers' compensation claims in many Illinois Workers' Compensation Commission venues. He has also tried numerous liability cases to jury verdict. He has authored a law review article on Illinois employment law and he is a co-author of "Illinois Workers' Compensation Law, 2016-2017," published by Thomson Reuters. The book provides a comprehensive, up-to-date assessment of workers' compensation law in Illinois. Attorney Luther has written and lectured extensively on workers' compensation issues.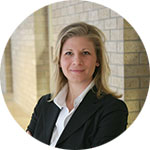 Michele Maiers, DC, MPH, PhD is a professor at Northwestern Health Sciences University as well as its executive director of research and innovation. She received her BS and DC from Northwestern College of Chiropractic, her MPH from the University of Minnesota, and her PhD from the Institute of Sports Sciences and Clinical Biomechanics at the University of Southern Denmark. Professor Maiers has conducted extensive research and written prolifically on spinal manipulative therapy, rehabilitative exercises, and evidence based chiropractic care as front line non-pharmacological interventions for treatment neck and back pain. Professor Maiers is a fellow, International College of Chiropractors, and a Minnesota delegate, American Chiropractic Association. 
S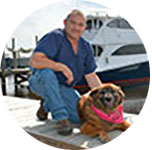 teven Marks, DNP, APN, COHN-S, FAAOHN is a family nurse practitioner and administrator at Viking Yachts in New Gretna, NJ. Viking is known for manufacturing world class luxury fishing yachts, but they also are strongly dedicated to the health and wellbeing of their employees. His on-site clinic provides occupational health and primary care for over 1,600 employees and their family members. Dr. Marks also has a small rural private practice that serves the needs of local police, fire and rescue personnel. Dr. Marks has presented at multiple national, regional and state level conferences. He completed his doctorate at Chatham University, his masters at The Richard Stockton College of New Jersey and his Bachelors at Immaculata University. He originally graduated with his diploma in nursing from Germantown Hospital School of Nursing, where he met his wife Linda. Dr. Marks lives and practices in rural south Jersey.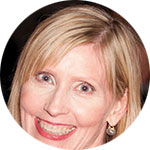 Dr. Kathleen Golden McAndrew, DNP, ANP, COHN-S, FAAOHN, FAANP is board certified as an Adult Nurse Practitioner and an Occupational Health Nurse Specialist with over 22 years' experience as a primary health provider and over 30 years of experience in the specialty of Occupational and Environment Health. She earned her Doctor of Nursing Practice (DNP) in public health leadership from the University of Massachusetts Amherst and her Master's degree in Adult Primary care with a concentration in Occupational and Environment Health from Simmons College in Boston. She is a fellow with the American Academy of Nurse Practitioners and the American Association of Occupational Health Nurses. Before joining the faculty at Johns Hopkins Medicine, Dr. Golden McAndrew has held faculty appointments at Dartmouth College Medical School, the University of Massachusetts Boston College of Nursing and Health Sciences and adjunct positions at other New England colleges and universities. Her professional interests include interdisciplinary healthcare practice models, integrative medicine, and outcomes based research.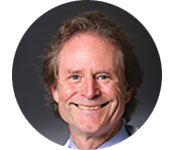 Robert McLellan, MD, MPH serves as Chief of the Section of Occupational and Environmental Medicine of Dartmouth-Hitchcock Medical Center, and is Professor of Medicine, Community and Family Medicine, and The Dartmouth Institute of Health Policy and Clinical Practice at the Geisel School of Medicine at Dartmouth. He is also the Medical Director of Dartmouth-Hitchcock's Live Well/Work Well program, which is a comprehensive, integrated health promotion, disease management and health protection program for a population of about 17,000 employees and their families. Dr. McLellan has extensive experience as an occupational and environmental medical consultant in a wide range of economic sectors and has maintained a clinical practice in occupational and environmental medicine for 35 years. He is a past president of the American College of Occupational and Environmental Medicine, as well as the New England College of Occupational and Environmental Medicine. He has lectured widely throughout the nation and internationally and has published over 40 articles and book chapters as well as a book in the field of occupational and environmental medicine. Dr. McLellan has been the Principal Investigator of several grants related to occupational and environmental medicine and was a co-recipient of the National Institute of Occupational Health and Safety's NORA (National Occupational Research Agenda) award for innovative research.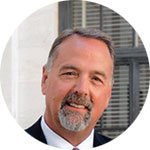 The Honorable Bruce Moore has been an administrative law judge with the Kansas Department of Labor, division of workers' compensation, since 1995. He received his BS from Kansas State University, and his JD from the University of Kansas School of Law. Prior to his judicial appointment he was a personal injury/workers' compensation attorney for both plaintiff and defense. He has lectured and written extensively on workers' compensation issues. Judge Moore has performed numerous community services and has served on the faculty of the National Judicial College since 2009.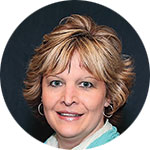 Kim Olszewski, DNP, CRNP, COHN-S/CM, FAAOHN is an Assistant Professor and Nurse Practitioner Program Director in the Graduate Nursing program at Bloomsburg University, and is Vice President of Mid-State Occupational Health Services Inc. She is an ANCC board certified adult nurse practitioner and case manager. Dr. Olszewski has 23 years of occupational health experience in both the industrial and clinical arenas.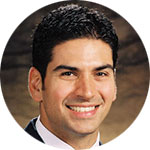 Matthew Pepe, MD is a board certified Orthopaedic Surgeon with Rothman Institute who specializes in Sports Medicine, particularly, shoulder, knee, and elbow reconstruction. He completed his residency in Orthopaedic Surgery at the University of Pennsylvania and went on to complete his fellowship in both Sports Medicine and Shoulder Surgery at the University of Pittsburgh. Dr. Pepe is an Assistant Professor of Orthopaedic Surgery at Thomas Jefferson University Hospital and is on staff at Virtua Voorhees and Atlanticare Regional Medical Center. Dr. Pepe is one of the Team Orthopaedic Surgeons for the Philadelphia Eagles, as well as Stockton College. He is active in clinical research and has authored numerous peer reviewed articles and book chapters.  
Dr. Pransky is an associate professor at the University of Massachusetts Medical School and a Visiting Lecturer at the Harvard School of Public Health and the University of Massachusetts/Lowell. He founded the Center for Disability Research at the Liberty Mutual Research Institute in 1999, and currently works with Liberty as a Scientific Advisor. His research has focused on scientific investigations of disability prevention strategies, enhancing recovery in musculoskeletal disorders, work disability in older workers, and practical methods to achieve safe and sustained return to work. He has published over 125 peer-reviewed scientific articles, and has delivered numerous keynote addresses at international conferences. He received the NIOSH Innovative Research Award in 2008, the American College of Occupational Medicine's Keogh Award for Academic Excellence in 2009, and Royal Society of Medicine's Osler Medal in 2011, and the ACOEM Health Excellence Award in 2015. Dr. Pransky received his M.D. from Tufts School of Medicine, and a MS in occupational health from the Harvard School of Public Health, a fellowship in health services research and policy at the Agency for Health Care Policy and Research. He is board-certified in occupational medicine and internal medicine. He co-founded and chaired the Work Disability Prevention Scientific Committee of the International Commission on Occupational Health and is a senior editor for the Journal of Occupational Rehabilitation.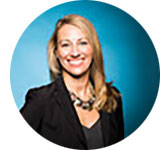 Jennifer Saddy is the Director of Workers' Compensation for American Airlines and has 18 years of experience in the Workers' Compensation industry. She has received several national awards including the Women to Watch Award by Business Insurance in 2016, leading Risk Manager by Insurance Business America, recipient of the 2015 Teddy Award from Risk & Insurance and the President's Honor Roll from Work Comp Central. Ms. Saddy has been widely recognized due to the impressive results that she has achieved due to the integration of the Workers' Compensation program following the merger of US Airways and American Airlines. This merger created the world's largest airline and a Workers' Compensation program that covers over 130,000 employees. Jennifer began her career in aviation 10 years ago at US Airways in Risk Management. However, her career in the Workers' Compensation industry began as an adjuster for Sentry Insurance. In addition, Jennifer currently serves on the Board of Directors for Kids' Chance of Texas. Jennifer graduated with a Bachelor of Arts from the University of Wisconsin, Stevens Point.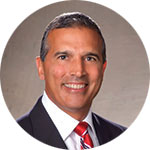 Carmen Saginario Jr., Esq. focuses his practice on employment litigation and counseling. He regularly counsels clients on litigation avoidance, personnel policies and procedures including those associated with the Americans with Disabilities Act, Family and Medical Leave Act and Fair Labor Standards Act, employment discipline, layoffs and other terminations. Atty. Saginario directs and participates in internal investigations involving claims of harassment, policy violations, ethics and other employment issues. He also appears on behalf of private and public sector clients before the judiciary as well as State and Federal administrative agencies (EEOC, N.J. Division on Civil Rights, etc.). Atty. Saginario served as a Deputy Attorney General for the State of New Jersey and Assistant Counsel to Governor Thomas H. Kean.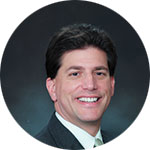 Sanford Silverman, MD has been in private practice of Pain and Addiction Medicine for over 26 years.  In addition, he is medical director for Compassionate Care Clinics of America. He is board certified in anesthesiology, with added qualifications in Pain Management from the American Board of Anesthesiology and a Diplomate in Pain Medicine from the American Board of Pain Medicine. Dr. Silverman has also lectured nationally on topics including interventional pain management, controlled substance management and addiction issues, prescription drug abuse, and in forensic medicine. Dr. Silverman is the director of the Controlled Substance Management course, for the American Society of Interventional Physicians (ASIPP) which is a core requirement for board certification in Interventional Pain Medicine. He is also the director of the Safe Opioid Prescribing Course for the Florida Society of Interventional Pain Physicians (FSIPP). Dr. Silverman also served on the United Way of Broward County, Commission on Substance Abuse, Board of Governors, 9/13/2010 – 12/2016 Dr. Silverman is section editor; controlled substances for the journal, Pain Physician, and a contributing author to Official Disability Guidelines, widely utilized in the Workers Compensation system.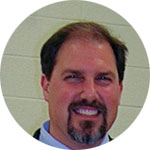 Adam Seidner, MD, MPH is the Chief Medical Officer for the Hartford. Dr. Seidner received his BA from Hamilton College, his MD from SUNY Health Science Center, and his MPH from the University of Connecticut. Dr. Seidner has written and lectured extensively on workers' compensation, wellness, health promotion, and health risk evaluations and mitigation. He is a reviewer for the Journal of Occupational Medicine and Environmental Medicine and the Journal of Occupational Medicine and Toxicology.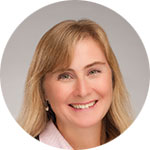 Elizabeth Connellan Smith, Esq. is of counsel at Verrill Dana and has litigated numerous employment and labor law matters, primarily defending claims brought against Maine employers. She has handled cases at all stages of litigation before state and federal trial courts, state and federal administrative agencies and the Maine Supreme Judicial Court sitting as the Law Court. Beth has a particular depth of knowledge in workers' compensation law, including the Longshore and Harbor Workers' Compensation Act. Beth is a member of the National Workers' Compensation Defense Network (NWCDN), and an American Bar Association College of Workers' Compensation Lawyers Fellow. She also has particular skill in drafting and maintaining Affirmative Action plans and programs for employers in many fields. Atty. Smith is listed in the Best Lawyers in America under workers' compensation law employers, in New England SuperLawyer under workers' compensation/employment and labor, and has been named Co-Chair of the ABA Workers' Compensation Standing Committee.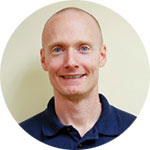 Michael Vacon, PT has been a practicing Physical Therapist in Massachusetts since graduating from The University of Lowell in 1991. He is the owner and managing partner of Blue Hills Sports & Spine Rehabilitation where he specializes in the rehabilitation of orthopedic and spine related musculoskeletal injuries. Michael has worked with professional athletes from the NBA, NFL, MLB and WNBA, Olympic champions, weekend warriors and youth sports participants. Some of his "favorites" being throwing athletes, soccer players and endurance athletes as well as specializing in the rehabilitation of people with acute and chronic spine pain. For "spine" patients, he has been a leader in utilizing an aggressive functional restoration that is very successful reducing pain and helping patients return to a normal life. 
Rebecca Winterscheidt, Esq. is a partner and employment lawyer at the firm of Snell and Wilmer and is co-chair of the firm's labor and employment section. She regularly advises employers concerning the ADA, disability and family leave issues, and employment discrimination. Attorney Winterscheidt is a frequent speaker and trainer in numerous areas of personnel law including sex harassment, ADA, FMLA, layoffs, supervisor/manager leadership training and terminations. Attorney Winterscheidt has been recognized by Best Lawyers in America immigration, labor, labor and employment law, and litigation (2005-2017), and by Southwest Super Lawyers employment and labor (2007-2017).